I asked yesterday in my private group, Have you ever felt complete overwhelm? How do you deal? What gets you grounded?
Here's the deal, my life is entirely bananas right now, and so are my emotions. I never want anyone ever to believe that I have my life 100% together and are living in a perfect TEW bubble. So here's the tea…
My husband is in the process of bringing on a new business partner and has been on the hunt for a year. Lot's of hope and many many moments of let-down. We finally have this wrapped up I believe and the people coming in are not only super smart and business savvy but some of our best friends. The year leading up to this has been way crazy!
We have been tossing the idea to move around for over a year; we decided to pull the trigger a month ago. The realtor said the market is slow to expect 90-days which was no big deal because we needed to let the kids finish school. We sold the house in 5-days! Which means we are thrust into all that is involved in closing and finding a short term lease until the kids get out of school. We are leaving the state of NC, so a lease is our only option, but an apartment is way too small for us, so we had to find a house, which is a lot harder than it sounds. No one wants to lease you their home for 2 1/2 months. We locked this up yesterday. Whew! Send all the positive vibes that we close effortlessly.
I received a fantastic speaking opportunity out of the country, and at first, it seemed to be dreamy, but the more time and research went on I realized this was not for me. It didn't feel right, and I needed to trust my instincts and say, no thank you. This is a huge event, and the exposure would be excellent, but my heart said this one isn't for you. So I listened. I'm a people pleaser, hate conflict, and never want to make anyone upset. That was a hard conversation.
We have been traveling a lot; I have upcoming speaking engagements, an upcoming retreat that I'm hosting, my daily obligations to my brand, book marketing, coaching students that I adore and love pouring in to and all the day to day of being a Mom of three and running a household.
I have had fantasies lately of running away like going somewhere and unplugging, maybe "accidentally" dropping the phone in the toilet. Here is the raw reality. I have cried a lot over the past week. I've also allowed myself to be frustrated, sad, and have all the feels. I woke up yesterday with clarity. I know that I may not be able to control this crazy life I can though control my internal crazy. I have to suit up. I'm built for this, and so are you. When you feel like you're drowning, know I'm out here in this chaos filled ocean too, we all are.
You won't drown sister, just keep treading water.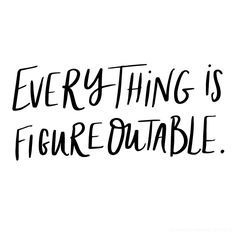 Want to read more? Check out The Untold Story of the Entrepreneur's Wife at https://theentrepreneurswife.com/book/